NEW 2022 Holiday Scrapbooking Products at HSN!
Aug 15, 2022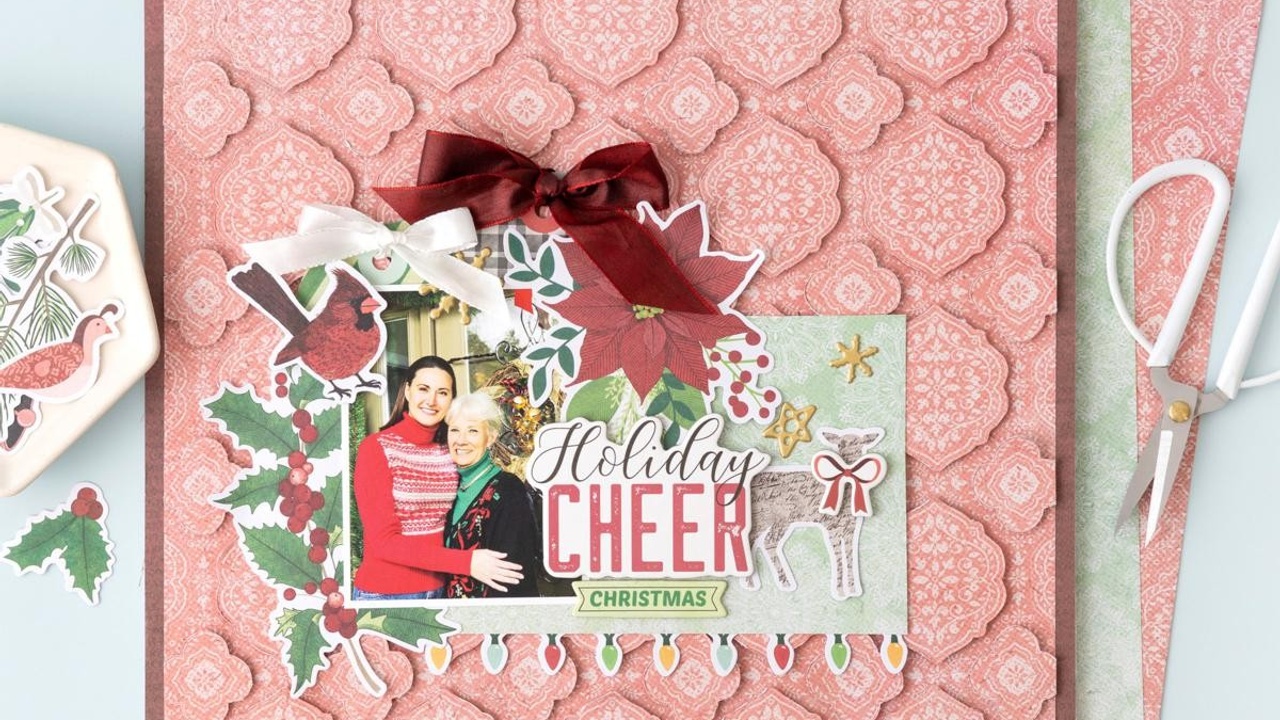 I just heard that HSN has added 3 super cool holiday crafting kits so I thought I'd share! Yes, it's only August, lol. But there's no harm in shopping now for your holiday scrapbooking.
I may receive commissions for purchases made through links on my site. As an Amazon Associate, I earn from qualifying purchases.
I can think of 3 good reasons to shop NOW:
You may still have holiday photos to scrap from past years. Turn on the A/C, put on a cardigan, and grab some hot chokky!
You may want to make some pre-done layouts this fall, then when the busy Christmas season comes, all you have to do is print your photos and pop 'em place.
You may want to buy holiday sweaters that match the VB Evergreen and Holly set (wink).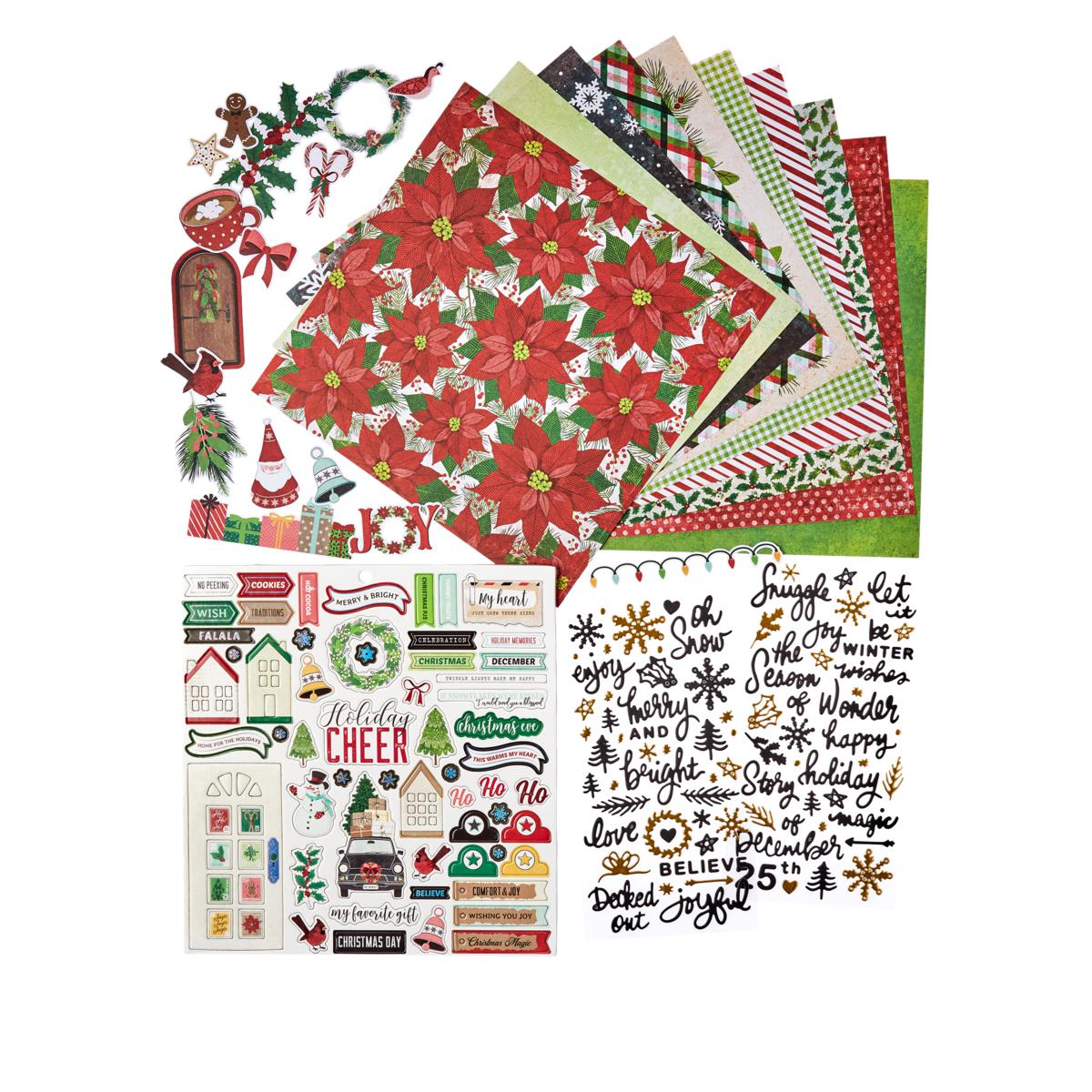 There are 275 total items in this kit:
(48) 12" x 12" double-sided sheets paper

50 Icon ephemera approx. 3.75" x 8"

65 Chipboard stickers approx. 12" x 12.5"

112 Puffy phrase and accent stickers on 2 sheets 5.63" x 13"
WHOA!! That's a LOT of fussy cutting! I just don't have the patience ... but I'm glad others do, so I can drool over their layouts, lol.
With this kit, you get the album, protectors and pages PLUS 381 items:
D-Ring Album Set with 12 page-protectors and 8 double-sided pages; approx. 9" x 9" x 3"
36-Sheet 6"x 8" Paper Pad; 36 designs
60 Printed Chipboard Stickers; approx. 8" x 3.75
50 Embellishments; approx. 8" x 3.75"
235 Stickers on (8) 8" x 3.75" sheets
This set of course would be great for a December Daily.

There was no demo video of the album kit that I could find :(
This kit is 581 pieces of embellishing goodness:
50 Satin Bows; 10 each of 5 colors
100 Assorted Buttons; 20 each of 5 colors
100 Rhinestones; 20 each of 5 colors
330 Pieces of assorted chipboard shapes
Storage box; approx. 11"L x 6.5"W x 2.5"H
The product image for this says "coming soon." But this one DOES have a demo video, woo hoo!
Well, there you go! Three new scrapbooking items at Home Shopping Network (HSN.com).
Here are a few things you may not know about HSN Scrapbooking:
1. You can order from their website any time; you don't have to wait for a live showing of the item.
2. You can often get $$ help with HSN products via their Flex Pays, sales, or a discount code when you join their email list.
For example, right now they show $20 off your first purchase with a special code and $5 shipping on you entire craft order!
3. I use Rakuten and it's showing a 1% cash back at HSN right now.
Join Rakuten now and earn a $10 welcome bonus!
Ready to get a jump on your holiday scrapbooking? Time to hit up HSN for these 3 sets. Happy Shopping!